Rightside Brewing IPA (<0.5% ABV | 12-Pack | 12oz.)
**FREE SHIPPING ON ALL RIGHTSIDE BREWING PRODUCTS!** 
From the Brewer:

Our Rightside American IPA is iconic – a moderate hop aroma with a tropical fruit-filled fusion of pineapple, orange, citrus and slight malt. Dive deep into this fresh light golden to orange foamy head brew. After a long day, this ale will refresh you for a night of socializing – bursts of fresh mandarin orange, stone fruit, and an earthy spice flavor will keep you craving "just one more" sip.
**THIS PRODUCT IS NOT AVAILABLE FOR LOCAL PICKUP** 
Notice:  Due to state regulations and other shipping limitations we do not currently ship to the following states: Georgia, Michigan, Mississippi, Kansas, Idaho, Nebraska,  Hawaii, Alaska.  We apologize for the inconvenience.
Customer Reviews
07/28/2021
Joseph M.

United States
Great beer for a hot day
This was a great beer for a hot day in a frosted mug. You can't go wrong with Rightside.
07/23/2021
Kevin P.

United States
really wanted to love it, but
I really wanted to love this beer after reading about the brewery's story- and also that they were using a different brewing method than other NA brewers. I also hoped that i was going to get the citrus wheat instead of the IPA because that looked to be more pleasing. unfortunately I found their IPA to not be that good. This is one of the reasons that I took a bit to do this review-I want them to do well and keep trying and I don't like leaving bad reviews- especially when I like the company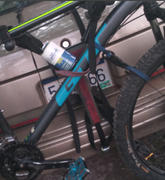 07/14/2021
Jolene M.

United States
07/11/2021
Geneva S.

United States
another keeper
I really enjoyed this one. While it's a little light on the hops and I wouldn't have necessarily thought it was an IPA if you didn't tell me, I DID think it was very tasty. It's light, it smells wonderful, and was a perfect addition to my summer picnic. I would definitely enjoy this one again. :)
07/07/2021
Charolette B.

United States
Solid option
Pretty solid beer. Bitter level seems slightly too high for the amount of hip flavor, which is why I dropped it one star. But the aroma, color, and carbonation are all great. Made the mistake of drinking it out of the can so I don't know how much of a head it retains. I would absolutely buy this again, just not as often as some of my other 5 star favorites.
---
We Also Recommend
---